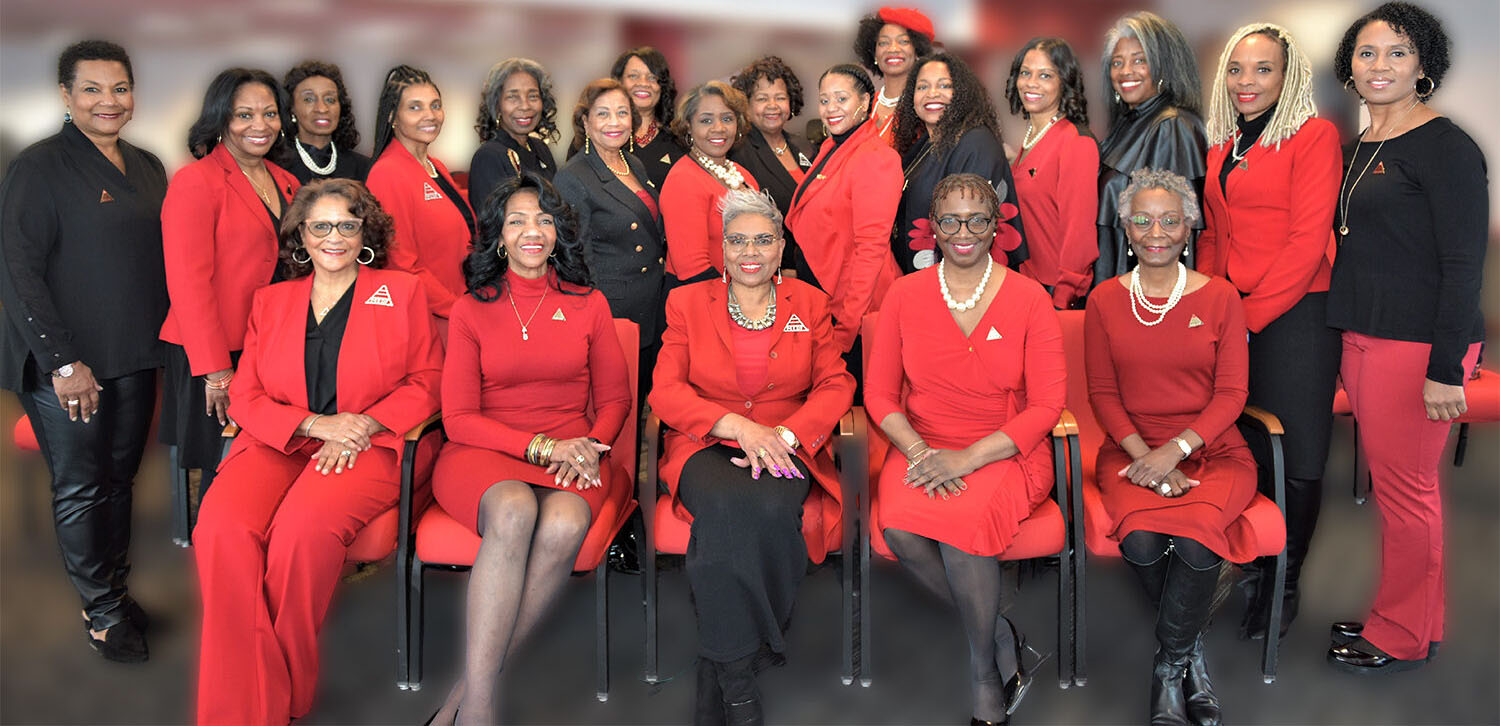 "Without the Community Foundation, the MEDF would not be celebrating 30 years of giving," says Community Foundation for Southeast Michigan Board of Trustees member Jenice Mitchell Ford, who also serves on the MEDF board. Photo credit: Courtesy of Jenice Mitchell Ford
Community Foundation for Southeast Michigan Board of Trustees member Jenice Mitchell Ford is an enthusiastic advocate for planned and endowed giving.
Mitchell Ford, who joined the Community Foundation in 2011 and has served on the Program & Distribution Committee, says she's been inspired by the opportunity to make a positive impact in the city of Detroit. As a community leader, she also serves on the board of trustees for the Minerva Educational Development Foundation (MEDF), which has multiple endowed funds with the Community Foundation.
A group of Black women from the Detroit Alumnae Chapter of Delta Sigma Theta Sorority Inc. founded the MEDF in 1992 to create a tradition of planned and endowed giving among the African-American community in Detroit. The organization provides scholarships to Detroit area traditional and nontraditional students, as well as grantmaking, primarily to Detroit-based nonprofits with operating budgets of less than $100,000.
One of the MEDF's first steps was to apply for the Van Dusen Endowment Challenge a call to nonprofit agencies throughout southeastern Michigan to build endowments with the Community Foundation. In fact, Mitchell Ford's aunt, Charlene Mitchell, an MEDF co-founder, wrote the nonprofit's Van Dusen Endowment Challenge application in 1994. The MEDF was tasked with raising $100,000 as part of the challenge, but went above and beyond to raise $115,000 for its initial agency endowment fund at the Community Foundation.
An endowment fund is part of a pool of assets that are invested for long-term growth. A portion of the assets is made available for the organization's charitable purposes each year. An increasing amount of support will be available from the fund as the assets and investment returns grow in perpetuity. Today, the Community Foundation manages more than 230 of these agency endowments for nonprofits throughout southeastern Michigan.
Since establishing its original agency endowment fund with the Community Foundation, the MEDF has given away $750,000 in scholarships and grants. It also has established seven additional funds. For example, late MEDF member Doris B. Corsey Arnold donated $30,000 to establish a scholarship fund under the MEDF umbrella to help single mothers who are attending college or university pay for day care. To date, the MEDF has eight funds totaling nearly $400,000 at the Community Foundation.
"We tell people, 'You can continue your work even after you're gone. Create an endowment,' " Mitchell Ford says. "I don't know which hat I wear when I say this, but nobody does it better than the Community Foundation as far as endowment — the management, the discipline that we have with managing our funds, and the care that we take in carrying out someone's desired mission. Without the Community Foundation, the MEDF would not be celebrating 30 years of giving."
This story first appeared in the Spring 2023 REPORT Newsletter